CHRISTMAS AT THE EUROPA CENTRE FROM 27 NOVEMBER 2023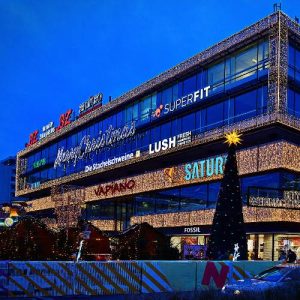 Advent Advent - a little light is burning
Once again this year, all visitors can experience our beautiful Christmas lights and the festive ambience at Breitscheidplatz and the Europa Centre. The beautiful Christmas lights will be lit on Monday, 27 November at 6 pm.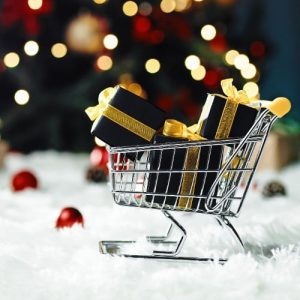 XMas Shopping
During the pre-Christmas period, we invite our visitors to go X-Mas shopping. Gift ideas await in the centre and also at our flagship stores on Tauentzienstraße. For collectors, we recommend the Warhammer Store or Modern Graphics in the basement. There's a huge selection of comics there. If you're looking for classic consumer electronics, Saturn is the place to go. And the Christmas classics can be found at Hugendubel or Rituals.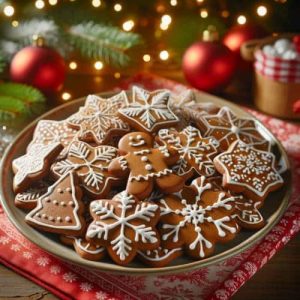 Christmas bakery from 27 November
What smells so delicious here? It's our home-baked Christmas biscuits. From 28 November, our Christmas bakery will be open daily from Monday to Thursday from 3 to 7 pm. Anyone can join in. A visit to our Christmas bakery is free for everyone.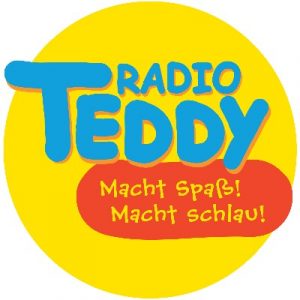 Christmas with Radio Teddy
Radio TEDDY will be back at the Europa Center on 2 + 16 December with a colourful programme for the whole family. With a Christmas competition, Christmas tree decorations, candy floss and lots of music. music. Each day from 1 - 6 pm in the atrium. Beautiful souvenir photos can be taken at the photo box. The The first Christmas presents are hanging on our wish tree. With With a bit of luck, you can take one of them home with you.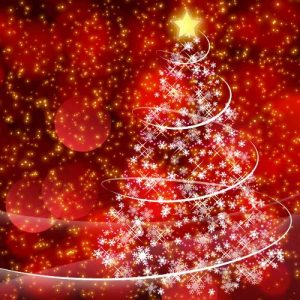 Our programme for Sunday shopping on 03 + 17 December
We have a very special surprise for Advent shopping on 3 + 17 December. Young and old with a sweet tooth can take a a Christmas treat from our candy bar or enjoy a freshly baked waffle from the a freshly baked waffle from the Happenrad on the spot. Christmas music will be performed by the Pankow Voices and a Christmas parade will parade through the Europa Centre. Our entire Christmas programme can be found in the X-Mas flyer.